Yogi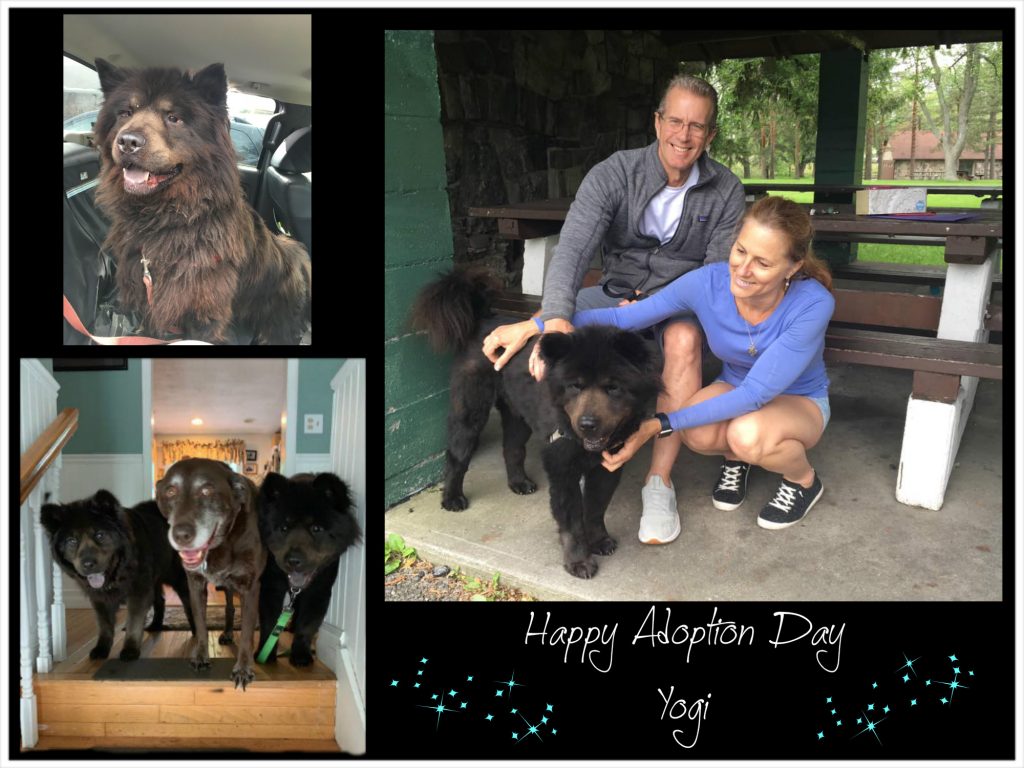 YOGI BEAR has a HAPPY ENDING!
Yogi Bear- aka Rolly- aka "Stinky"…because when animal services picked him up from the streets of Rochester, he reeked of skunk. After a month in the shelter, his time was up. A volunteer determined to save him, reached out to rescues but there was no room. She then appealed to other shelters to take him which would buy him more time. Again, there was no room, but a shelter did point her to us. We met the volunteer in Niagara Falls NY and the very "Stinky" Rolly. Instead of heading home, we took him straight to the doggie spa for a much needed bath where he blissfully melted into the groomers arms. Rolly was patient and co-operated while his horribly matted coat was shaved off, simply happy to be handled. Now looking and feeling good with his adorable bear face, he was appropriately Re-named Yogi.
Yogi had a lot to learn like how to get in and out of a vehicle. He learned how to walk on a leash and sit respectfully for his dinner or a treat. He learned "wait". He also learned those big brown eyes caught the attention of a previous adopter. After a long drive from New Hampshire, they met Yogi and knew instantly, he was going to become the newest member of their family.
Yogi's lucky to have two beautiful siblings Rosie and Madi to help him settle in. He has his very own family who will smother him with pets, belly rubs and love. Finally Yogi will get the care and attention he craves and a fur-ever happy home where he absolutely belongs. We couldn't be more happy for this sweet boy. Congratulations Yogi!