Rosie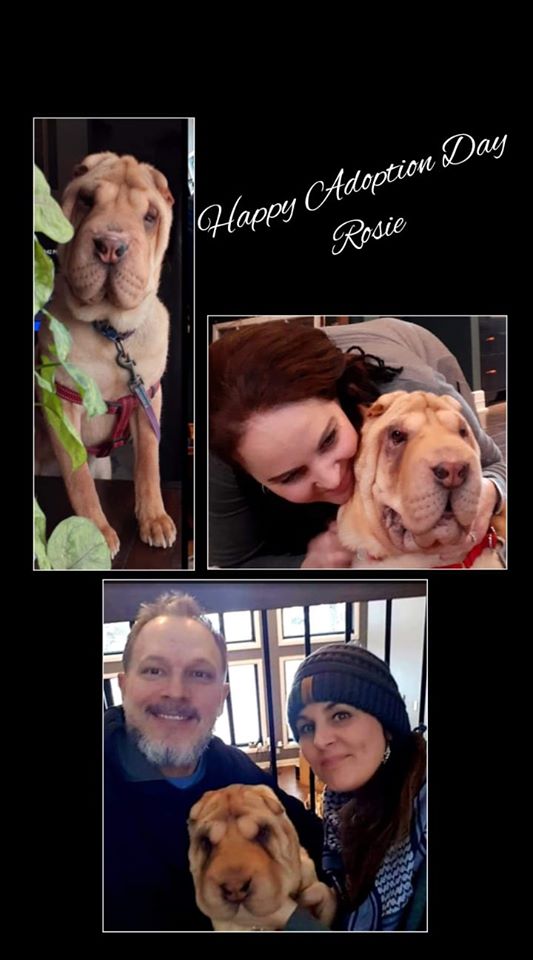 Rosie's Happy Ending
"Not good with kids" claimed the owner of the pup they surrendered to the shelter. The shelter reported "behaviour and possible medical issues" which deemed her rescue only. It was our turn to evaluate and label her. Extremely thin, scared, with painful eyes and ears we called her Rosie, a dog we could help.
After a few days of quality food and routine, Rosie settled in with her new Shar-pei playmates. She quickly learned some basic commands and how to walk respectfully on leash! This little girl was eager to please.
We arranged her vetting and three surgical procedures were done, including entropion for her poor eyes. She was ready for adoption.
Rosie captured the hearts of many. One particularly family had lost their special boy, and had been waiting for the right time and dog to fill their home with puppy love once again. Adorable, affectionate and happy, Rosie captured their hearts the moment they saw her. With each passing day, post and update, they knew she needed to be part of their family.
Rosie is now living the life she rightfully deserved and being treated like a queen, with a family that adores her.
Congratulations Lisa, Sean and of course Rosie