Kola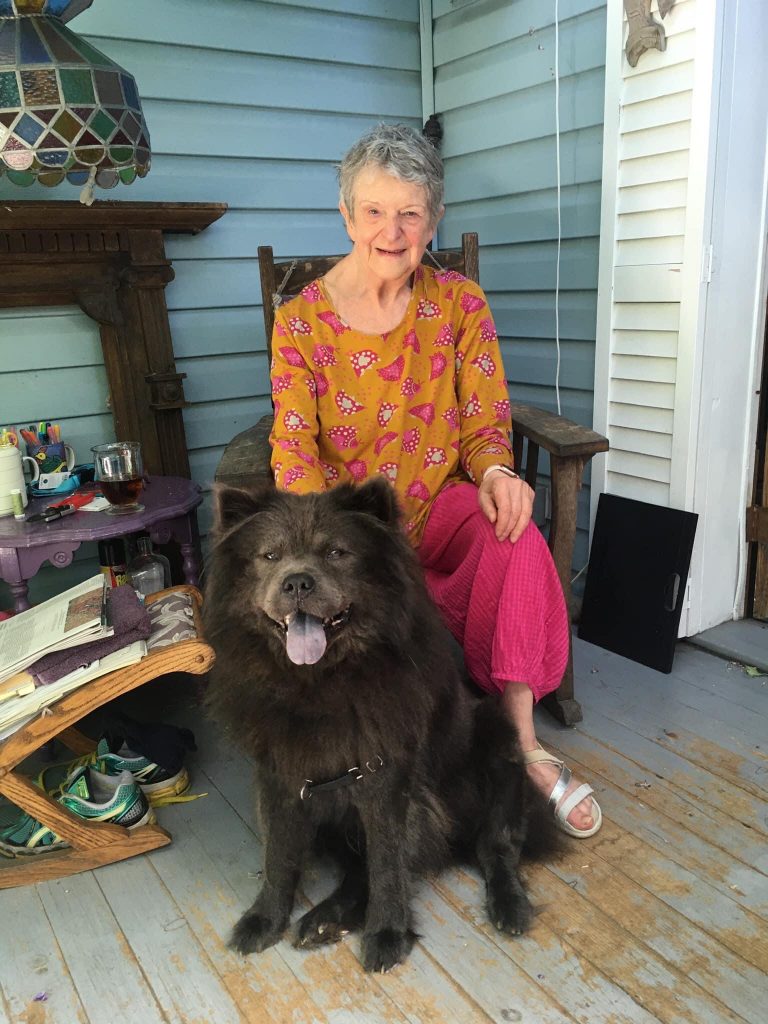 Happiest of endings for our sweet Kola Bear!
Kola was a breeder dog left to fend for herself after her owner passed away. She survived several months foraging and hunting until finally trapped by a professional. Animal Welfare Services picked her up and she was kenneled for over a month until the Ministry of the Solicitor General gave the okay for release. When the basic vetting was done, we learned that Kola was both Heartworm and Lyme disease positive. Merlin's Hope agreed to take her and began the long process of heartworm treatment immediately.
Kola went from freedom-to-kennel-to-foster-home (with me) and adapted nicely to each environment. The lengthy heartworm treatment takes at least 4 months and includes strong precisely-timed injections on three different days. Because she needed to be closely monitored after each injection, I accompanied Kola for her eight hour stays at the vet clinic. During those vet visits, she gracefully allowed the vets to check her heart and gums every 30 minutes. She was incredibly patient throughout this 4-month process which also included limited exercise as running, jumping, and playing could cause serious complications.
Kola was the perfect foster chow, but yet there was zero interest in her. Neither her beautiful blue coat, those big pleading eyes, nor her gentle demeanor was fetching any interest! Eight months later – just when it seemed that Kola's time would never come – three lovely applications came in at once. It was a tough choice, but a special lady well-known to rescue recently lost her beautiful rescue chow. Her heart and home felt empty without the companionship of her furry friend. She was ready to adopt again and our little girl was a perfect match.
We couldn't be happier for Kola as she will now have lots of walks and the undivided attention of her savvy chow mom. She will lack for nothing and be close enough that I can visit! After those eight long months, Kola holds a special place in my heart. I am thrilled she is quickly settling into her forever home where there is nothing but love and happiness. She deserves nothing less, as does her devoted chow-mom. Congratulations to them both!
Kola may comeback temporarily should she come into heat or in September when it is safe for her to be spayed. Until then she will enjoy every day in her forever home!