Indy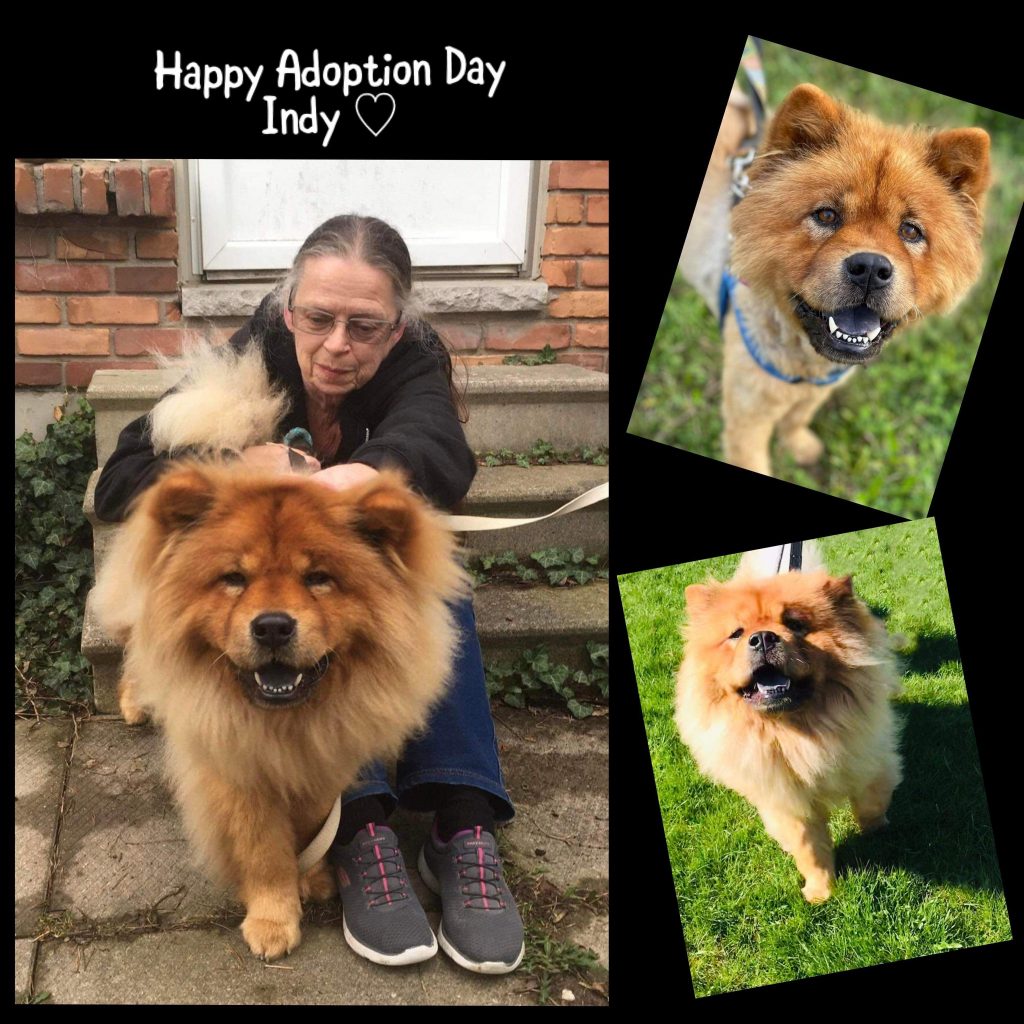 HAPPY ADOPTION DAY INDY!
Indy's story is full of challenges for this little girl. Her owners passed away leaving her in a very neglected state…. The adult children were fearful of her and called Animal Services to take her away. Once in the shelter, they shaved her matted coat completely off and monitored her behaviour. Staff saw a scared dog looking for attention and reached out to us before her time there ran out. When she arrived in rescue, she was nervous but a nice wee dog. Her foster mom met us at the groomers for a good scrub down. Indy's skin was black with dirt and her fur was so greasy it left your hands coated with grime after a pet. Super clean and proving to be a sweet girl. We worked on leash manners particularly when encountering canines. Her reactiveness seemed to lessen dramatically and walks were becoming much more enjoyable. She was ready to find her forever home. A few folks came and met her….she impressed everyone with her eagerness to be pet and rubbed. Her lovely manners on a walk with a simple huff when passing another dog….yet nobody wanted to adopt her.
There was a perfect application on file for another dog in rescue. She had tons of experience with the breed but was determined her next chow would be blue or cream. Indy was red. Time passed, everyone seemed to want to surrender dogs, not adopt. The perfect applicant met with another rescue and considered another breed….but she stopped…chow chows held a special place in her heart. She found herself looking at our website again, and saw Indy's big doe eyes looking back at her. Indy needed her. She popped us an email to inquire. We didn't hesitate to set up a meet and a walk! Everyone was nervous and excited. Indy was her usual cute-as-a-button self….and best of all, finally she has someone who was willing to give her a chance to prove what an awesome girl she is. We are thrilled that her special someone loves her, and is willing to do whatever she can to ensure Indy has a safe, happy, caring forever home. Congratulations Indy, you deserve the very best, and with your new mama…we are confident you will be living your best life! Again, we are so very happy for you and your new mom!